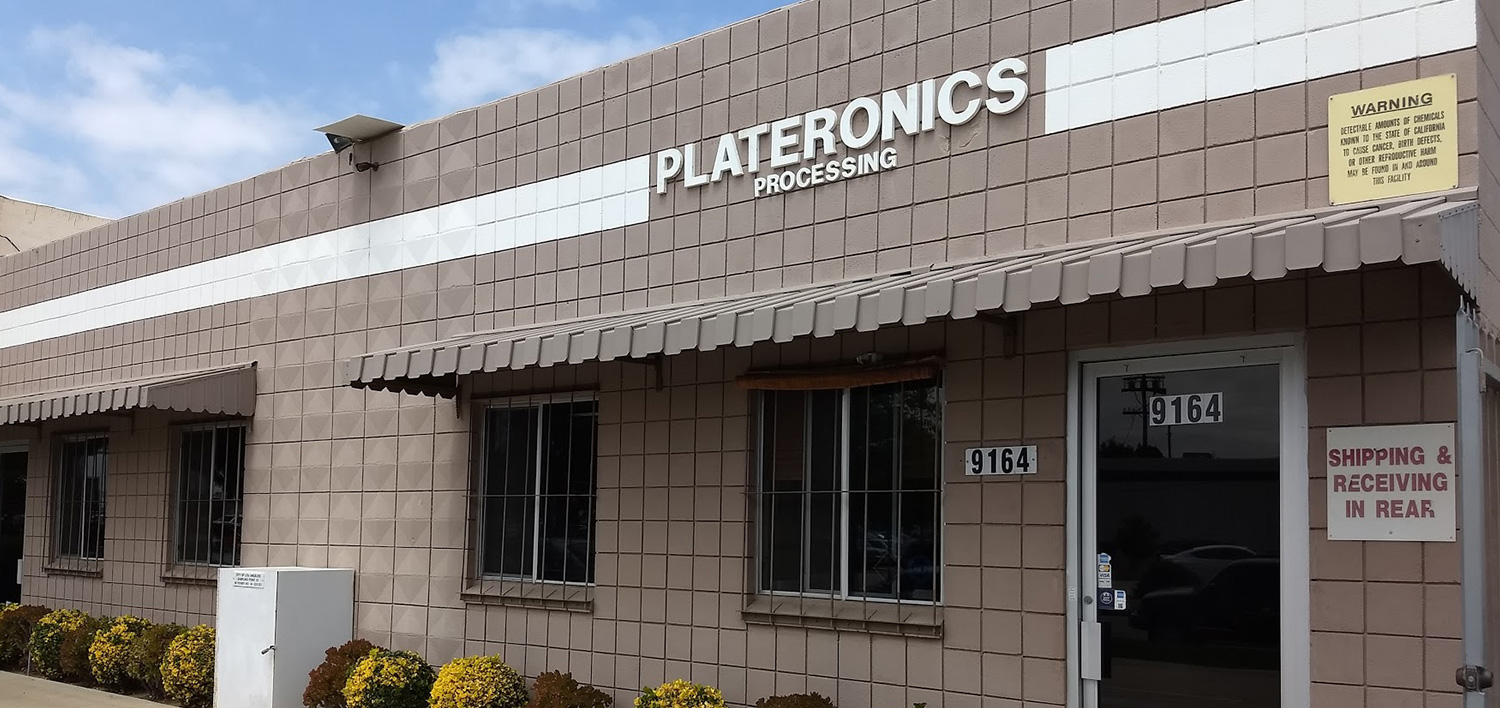 About Us
About Us
Plateronics Processing is a metal finishing job shop with over 100 years of combined experience in the metal finishing industry located in Chatsworth, California. Plateronics Processing facilities are geared to today's precise and rigid aerospace plating requirements. Plateronics has been in business over fifty years. The emphasis is on improvement. New equipment and processes are reviewed continually in order to keep Plateronics' facilities up to date with rapid changes in finishing technology.
Our Mission
Plateronics is committed to providing quality chemical processing and surface coatings by complying with the necessary requirements. We strive to continually improve the effectiveness of out quality management system.
Company Profile
We are proud to introduce you to the Plateronics Processing facilities and to acquaint you with our many and varied services.
Special plating processes include: anodizing, chemical films (iridite and alodine), passivation, tin, nickel, electroless nickel, copper, silver, gold and zinc. Other special finishing operations include: plating on aluminum and other exotic metals, and specialized masking.
Plateronics Processing's management representative is the President. This individual has the authority and responsibility to ensure that the quality system is implemented, maintained, and continuously evaluated for improvements following AS9100 standards, assuring our customers continued product excellence. A trained and experienced staff is committed to achieving the guidelines found in this Quality Manual.
We are also members of the Metal Finishing Association of Southern California which provides up to date information on regulatory and technical changes